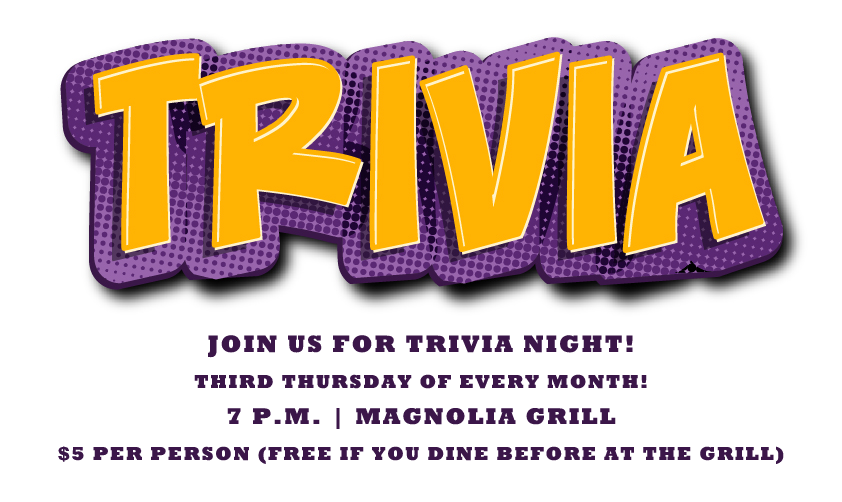 Thursday, | 7 p.m. | Magnolia Grill | $5 per person (free if you dine at the Grill before!)
Join us for Trivia NOW on the 3rd Thursday of the Month to coincide with Thursday at the Grill!! $5 per person to play, or free if you eat at the grill beforehand or during trivia. Prizes will be given out each night, with a grand prize winner determined at the end of the year!
You can RSVP for this event on the calendar by visiting Members. Oldfield1732.com.